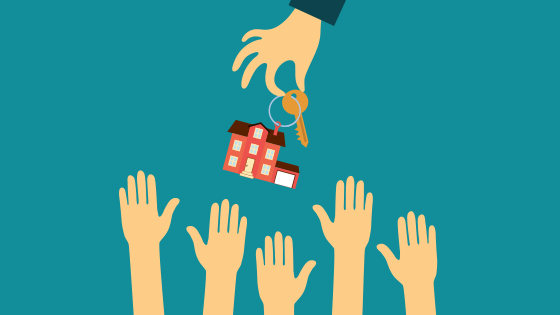 Whether you are buying or selling high-end real estate, it is vital that you use a qualified real estate agent. And the key to finding a highly qualified agent is to ask a lot of questions. Below are questions to ask, along with things you should look for.
What makes an agent qualified to sell a luxury home?
Above all, an agent that is qualified to sell a luxury home understands the market. They have extensive experience selling high-end homes, and they know how to find the best deal. They also know the competition in your price range. To ensure that the price is correct, they will perform an in-depth competitive market analysis. They understand that they can't just post and pray, so they put together a thorough marketing plan.
What questions should I ask an agent to determine if they're qualified?
Here is a list of questions to ask your potential agent:
Do you have a backup in place in case you're not available? (In a fast-paced market, if you can't view a home within hours, you may lose it.)
What is your preferred form of communication? (Does it fit with yours?)
What is your availability?
Do you have systems in place to stay on top of the details of the deal?
Do you have a good rapport with other agents in the area?
Do they use the Internet?
The Internet is the first place many people go when searching for that perfect luxury home. Here are some questions to ask:
Do you have your own website?
Is your website designed for actively selling or does it only have information about you?
Do you include video or virtual tours on your website?
Do you use social media, such as Facebook, Twitter, Pinterest, and Instagram?
What red flags should I look for when interviewing an agent?
Pay attention to how they answer the above questions. They don't need to meet every requirement, but they should meet most of them. For example, it's okay if they're not on Twitter or Instagram as long as they utilize some social media and are active online.
Another important test is to see how quickly they return your messages, whether phone calls, email, or texts. If they take a while to get back to you, it will only get worse as time goes by. You need your agent to be responsive.
What else do I need to know?
Trust is crucial, and often hard to determine. Go with your gut because that's usually a good gauge. If you're buying or selling luxury real estate, you need to trust your agent.
Also, is the agent approachable and easy to talk to? Make the agent fact-check the things that you question. If it's true, then they have a source.
Conclusion
If you perform your due diligence in vetting your real estate agent, you're much more likely to have a result you're happy with. Ask your potential agent all of the questions above, plus any more that are important to you. Your agent should not be offended by your questions, but instead happy with your wisdom and preparation.